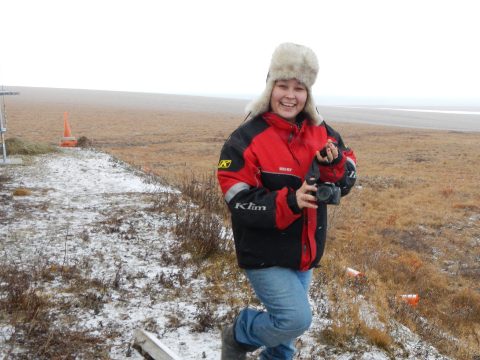 Don's wife is having a good time!
We all had a good time. There were kids, dogs, wives, lots of food including Potato Salad, ham sandwiches, egg salad, chip, and various flavors of soda pop. All prepared by Edna Ruud, KL0OH.
Here, Melinda Erickson (not yet a ham) is also taking pictures.